First Advice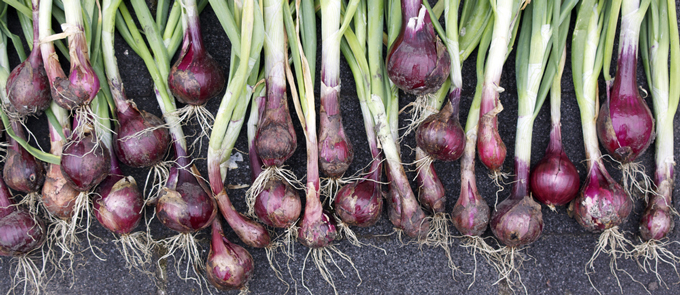 When I took my first job at a farm/nursery, I received advice almost immediately from a farmhand that to me looked to be at least 90 years of age—in all likelihood he was probably in his 30s or 40s. He was slight and I do not remember if he had teeth or not, but his skin was the color and texture of once well-oiled Italian leather, neglected and left in the sun to crack and dry. You can imagine the impression he might have on a spindly little teenager such as I—never mind the customers who always quickened their step when he was nearby.
I remember walking from the direction of the swamp where pots and trays were thrown for unsuspecting summer help to start their summer vacation with days of sorting and being eaten alive by mosquitoes—this of course was long before the Wetlands Protection Act. This farmhand was watering vegetable flats and chewing on what turned out to be an onion stalk. Without as much as an introduction or a hint of a possible conversation—I might have been on my way to retrieve my lunch bucket or respond to a call for assistance in a greenhouse—he let out in a rough and indiscernible voice a tidbit that he had to repeat for me to hear; and I have shared for more than 25 years.
Eat raw onions. It'll put hair on your chest.
There it was, the first advice given to me as a gardener. We never sat down and had a meaningful conversation, but every once in a while we could be seen having an onion. What was the first advice you ever received as a gardener?