Biking for the Bay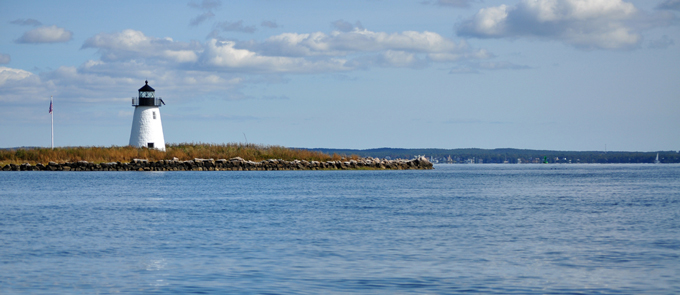 Buzzards Bay itself is an estuary that is part of the Atlantic Intracoastal Waterway system. It is connected to Cape Cod Bay by the Cape Cod Canal and is located between Cape Cod, the Elizabeth Islands, and mainland communities of southeastern Massachusetts where it connects to the Rhode Island Sound. The bay covers roughly 250 square miles. The Buzzards Bay Watershed is the land area that drains into the bay. Seventeen coastal and inland communities are located within the 430 square miles of the watershed.
There are State and Federal programs tasked with protecting this irreplaceable resource but it is our opinion that the non-profit, citizen-based Buzzards Bay Coalition, which provides the needed educational and outreach programming that keeps us connected to the watershed, deserves our support.
The Buzzards Bay Watershed Ride is a 75 mile fund-raising bike tour that starts in Westport, MA and travels along the bay coastline ending in Falmouth. The ride is fully supported by volunteers and donations. Funds raised through rider sponsorships are used to support the work of the Buzzards Bay Coalition.
Why is this important?
It doesn't matter if we live on, upstream, or just visit Buzzards Bay. It is clear that as property owners, landscapers, or gardeners we have a responsibility to care for the land and not pollute it with products that will find their way into the bay (nonpoint source pollution). [pullQuote position="right"]Whatever we do within the watershed, it has a direct impact on the quality of the bay.[/pullQuote] Fertilizers, fuels, and ice-melts are among the few products that are used on the landscape that have a very real potential of affecting the bay negatively. It is the dedication to the restoration, protection, and sustainable use and enjoyment of the bay and its watershed that matches our efforts with organic land care,  and that is why we once again have joined the Coalition in support and participation. Please join us by riding and raising funds or sponsoring one of the Gardens Are team riders so the Buzzards Bay Coalition can continue its good work, and generations of friends and family will be able to enjoy our beautiful bay.
You can make a tax-deductible donation by visiting our team page, selecting a rider, and clicking Donate Now, or by completing and mailing in a Watershed Ride Donation Form. Want to join us on the ride and at the finish line party? Visit our team page and click Become A Rider.
Thanks for your support.